Students excited to start their college experience are aware of the doors that a degree can open.
However, after beginning their journey, students begin to drop out for various reasons.
Some can't afford it.
Some have personal problems.
And some just don't like being in the educational realm and want to start working.
For these reasons, colleges are starting to improve their efforts to retain their student bodies. Mary Beth Marklein from USA Today reported this week that 52% of students earn their bachelor's degrees within 5 years, down from a high of 55% in 1988. So what exactly are colleges doing to prevent students from leaving?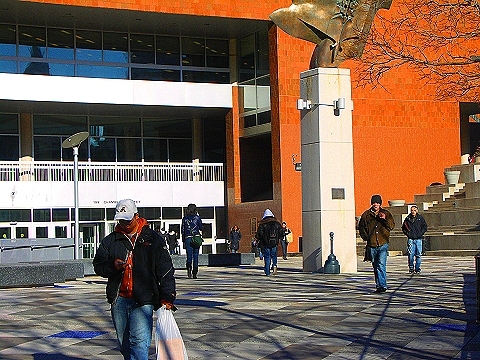 Seton Hall University in New Jersey: 44% of the University are males and are less likely to participate in school-related activities than females. Seton Hall is sponsoring a videogame tournament to get them out of their dorm rooms and feel included in the community.
Southwestern University in Texas: Concentrating their efforts on holding onto their sophomore class, Southwestern University is generating a class that will help decide what majors they should be considering. Many do not know where they should concentrate, and some drop out or transfer based on their uncertainty.
The University of Richmond in Virginia: As a testament to retention programs, the University concentrated on retaining their male population in 2003. Since this time, male students have remained at a greater rate than females.
Connecticut College: Attempting to maintain their level of male minority students, Connecticut College is reaching out to minority businessmen by sponsoring different events.
Colleges are not alone in wanting to maintain enrollment. Various states and their state universities also want to retain their educated citizens. If students do decide to return for their degrees at a later date, certain states, such as Oklahoma and Kentucky, have state-sponsored programs for mature students to pursue their education. These programs benefit the state, because greater paychecks for citizens mean a stronger state economy and greater tax revenue.